Manchester Park And Ride
Manchester Jet Parks 1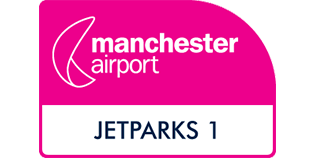 Official Airport Multi-Storey Terminal 1
Car park information
On Airport
Things to know
If you are flying from terminal 1, parking at Manchester Airport doesn't get much easier than with the
Multi-Storey car park. Save money and book with AirportParkingMarket.com Today!
Why book Official Airport Multi-Storey Terminal 1?
Official on-airport parking
Keep your keys
Short walk to terminal 1
Free Cancellation Cover Included
Park Mark ® Safer Parking Award
Car park address
Thorley Lane, Manchester Airport, Cheshire M90 5AZ
Distance to airport
Located on airport, right opposite Terminal 2 and runs transfers to all three terminals.
Airport Address
Manchester Airport Postcode: M90 1QX
Details
Arrival Procedure
Drive directly to the Multi Storey car park and up to the entry barrier which will automatically recognize your car registration and lift the barrier for you. Head into the car park and park your car; grab your luggage and keep hold of your keys.
If your number plate is not recognized, hold the QR code printed just below the reader and locate the red cross over the code as shown. Please wait for a beep to confirm a successful read and proceed into the car park.
If you have any queries press the intercom button and speak to a member of our team quoting your booking reference number printed at the top of this confirmation.
Once you've parked simply walk to the terminal building for check-in
AirportParkingMarket.com
Let's Make Your UK Airport Parking Hassle Free
Airports

26 UK

Carparks

200+

Operating since

2010